Welcome to Gilli's Gin Tin. We are a business partnership of two young professionals blending our talents together to provide incredible food and drink experiences
Beneath, you can select pages for our stunning home bakery, MoodyMare Patisserie and our beautifully redesigned 1950's horsebox turned mobile gin bar – Gilli's Gin Tin. 
Head here for booking enquiries, FAQ's and more information on how we can help you create a memorable experience for your event
Treat yourself to something from our MoodyMare Patisserie or get in contact to ask about personalised celebration cakes and catering
It has long been said that when God was handing out chins, Gilli thought he had said 'Gins' and asked for a double!
Gilli always had a bottle of Gin next to the kettle, Gordons or Bombay Sapphire were the regulars in the early days but a passion for a good gin and tonic shouldn't be mistaken for a drinking problem. That was until her 60th birthday when Gilli realised there had been a problem with what she had been drinking. After a trip to the Feather's in Woodstock – at the time boasting the world record for different gins – Gilli vowed to never drink a 'normal' gin ever again.
New brands and botanicals, infusions of flavour, and gins from around the world inspired her son Lee Cowell to create the beautiful Gilli's Gin Tin we have today! After three years of exciting festivals, weddings and an appearance on ITV's This Morning, Lee made the hard decision that his wedding and events company was taking up the majority of his time, whilst Gilli deserved to be out every weekend at every festival serving amazing gins up and down the land.
Up stepped the duo of Emma Walker and Danny Drewery in January 2020 and became the proud new owners of Gilli's. Upon Emma's completion of her QCF Level 3 Patisserie Diploma, we launched our 'in-tin' bakery – MoodyMare Patisserie – as a home delivery service to run alongside Gilli's. Look out for us at Food Festivals and events all around Yorkshire and the north of England for plenty of gin-themed treats!
We hope you enjoy Gilli's Gin Tin as much as we have bringing it to you.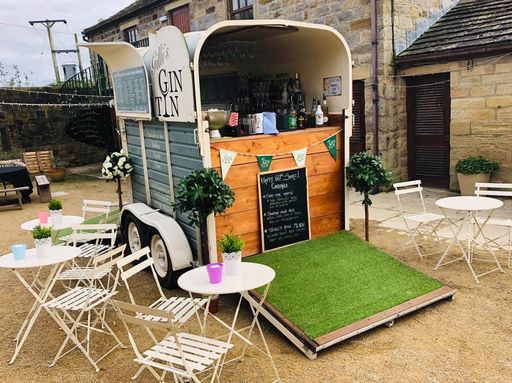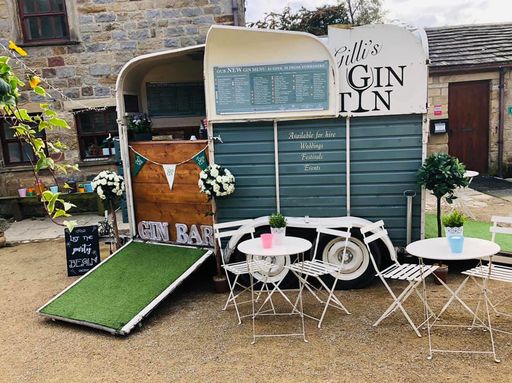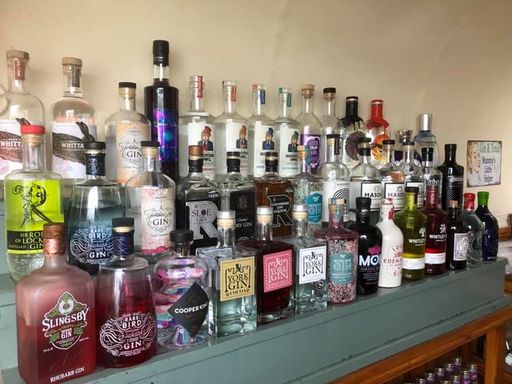 2020 has been a strange year, and through that we adapted and changed the way we work. Take a look at what happened at our virtual gin tasting with Sloemotion Distillery. 2020 has been a strange year for everyone, and that includes us. As new owners of Gilli's we...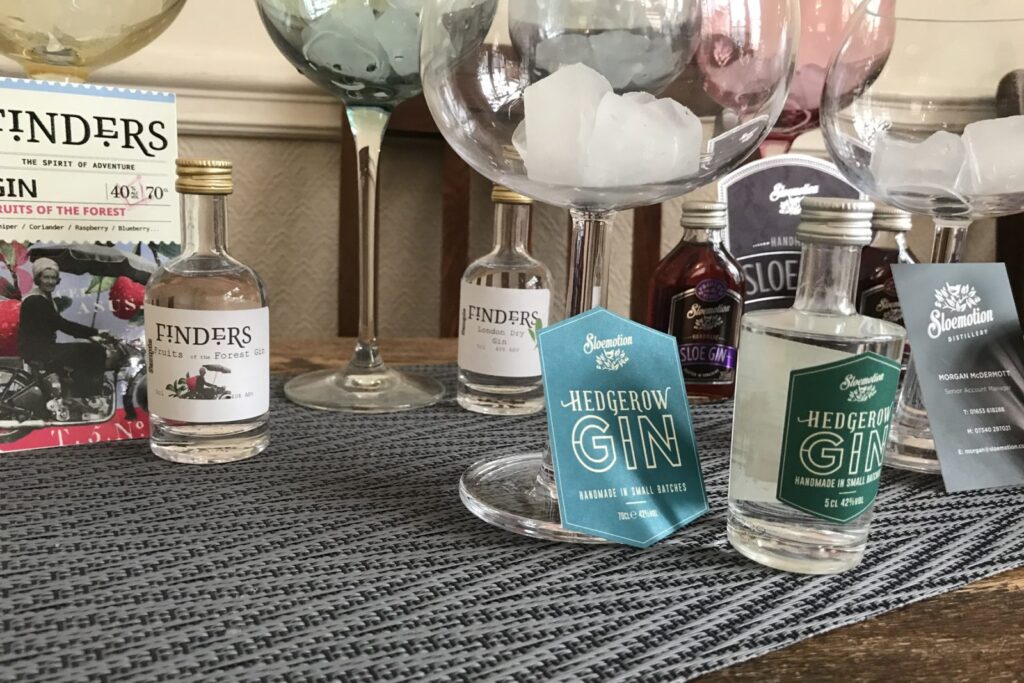 If you have any questions regarding either Gilli's Gin Tin or MoodyMare Patisserie, please just fill out the form and we'll get right back to you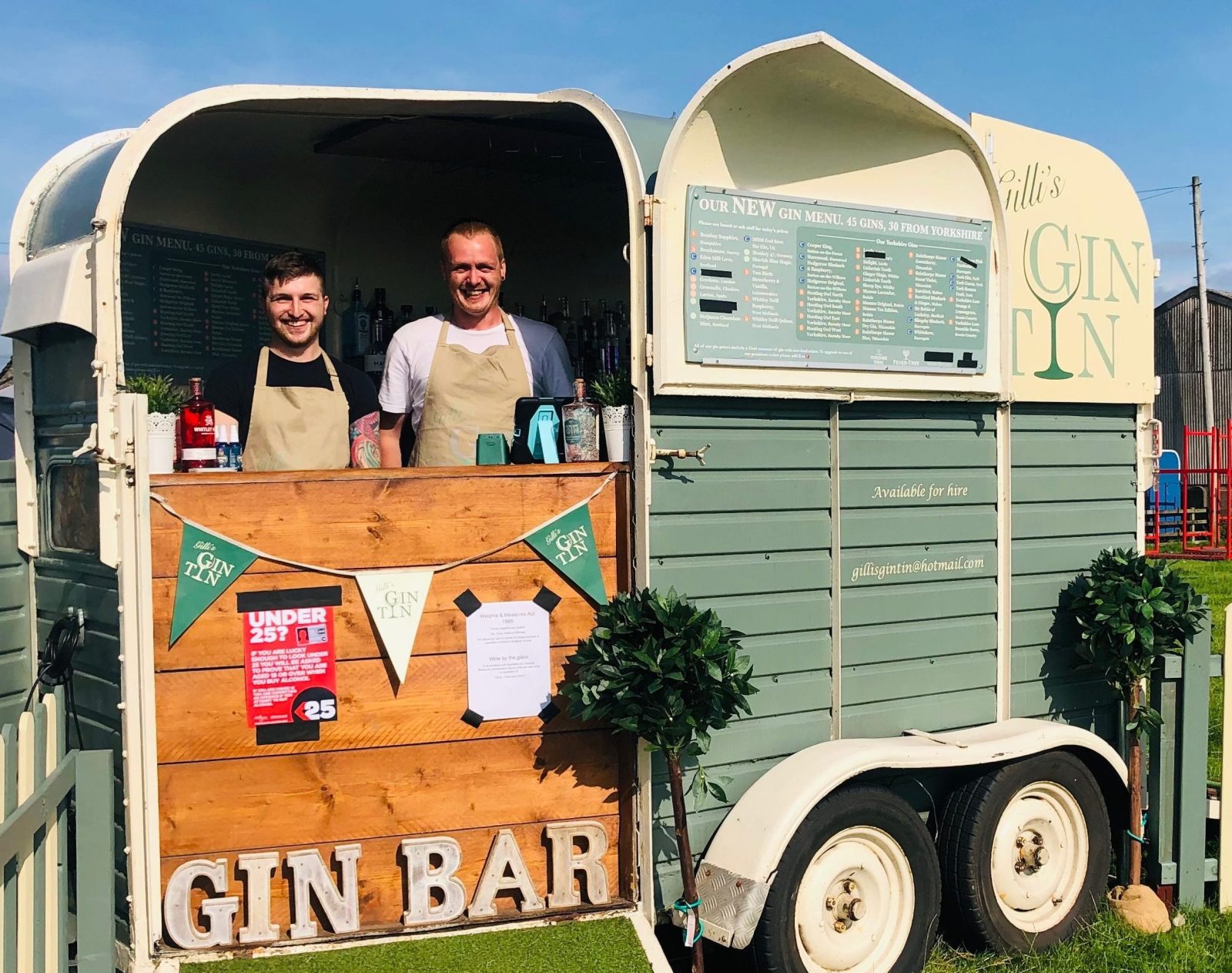 Hire Our Gin Tin
Head here for booking enquiries, FAQ's and more information on how we can help you create a memorable experience for your event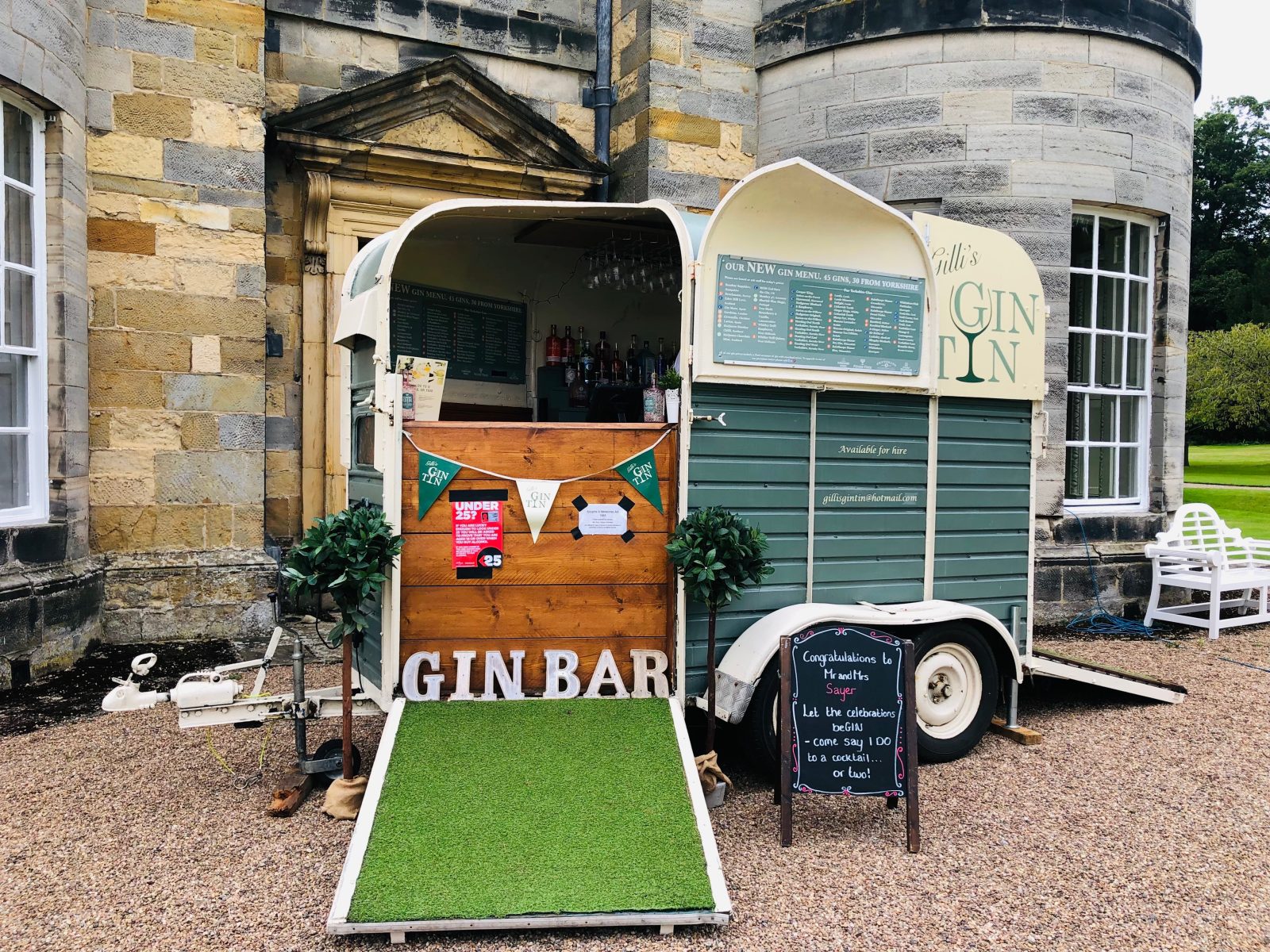 Our Packagages
We manage to pack 50 different gins combining timeless classics with a range of 40 individually sourced gins from our home county of Yorkshire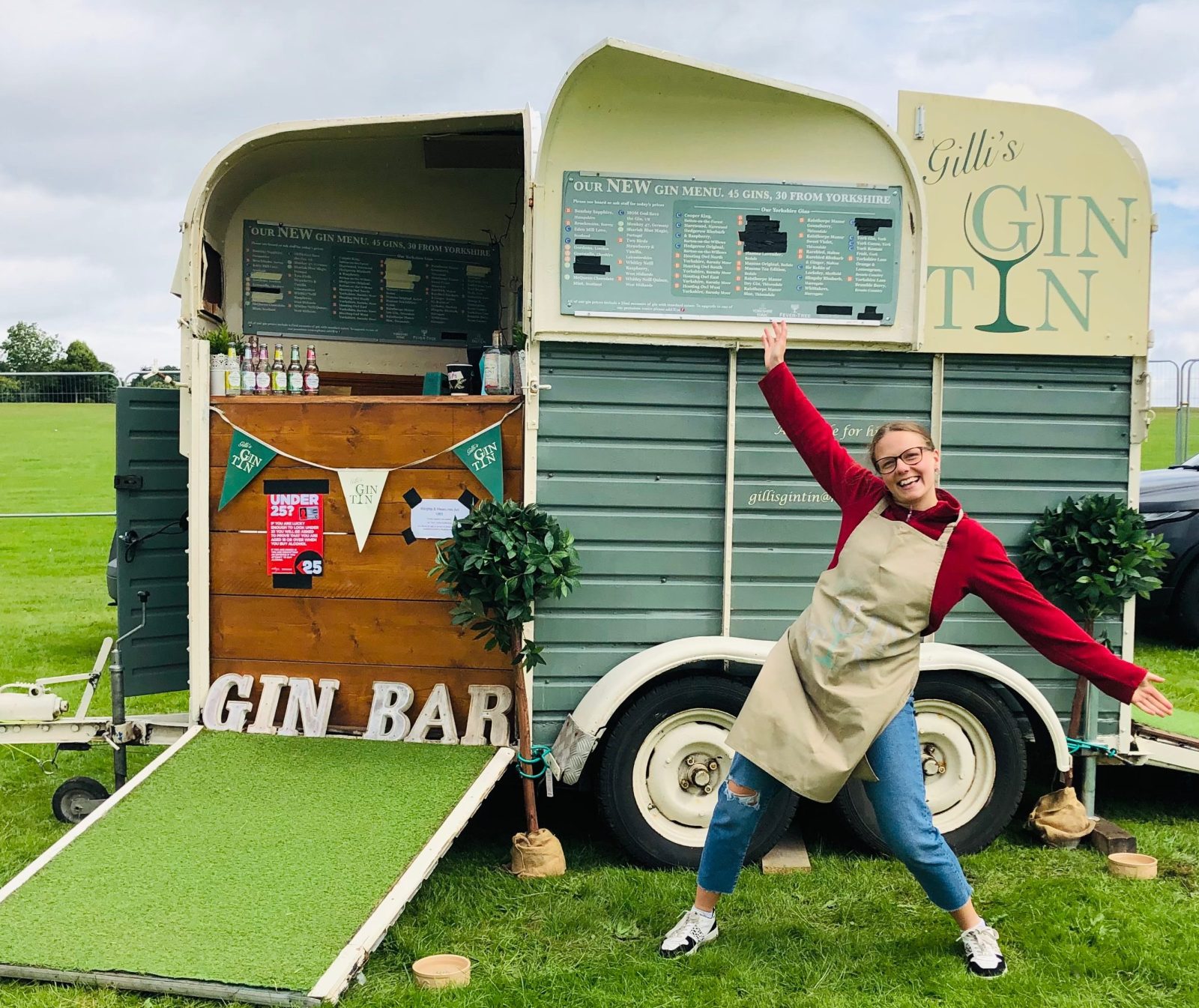 What's On
Take a look where Gilli will be this year and come visit us at one of our events